Tatting is the age-old art of making delicate handmade lace by looping and knotting a single cotton thread held on a small shuttle. Thought to have originated in Italy in the 16th century, it gradually made its way across Europe until, in the late 18th century, it could be found decorating all types of items from reticules to bonnets, caps and handkerchiefs. Imitation tatting can be purchased, but nothing beats the real item.
The shuttles used centuries ago were made from wood, ivory, bone, metal, or shell. They were longer than most used today and almost always highly decorated. Whether they were carved or studded with jewels, these shuttles were meant to catch the eye as the lady made her lace.
Tatting knowledge was passed along from person to person. In time, patterns were printed in popular magazines and books. These days tatting is back to fashion in old and new way as a doilies, collars and jewelry.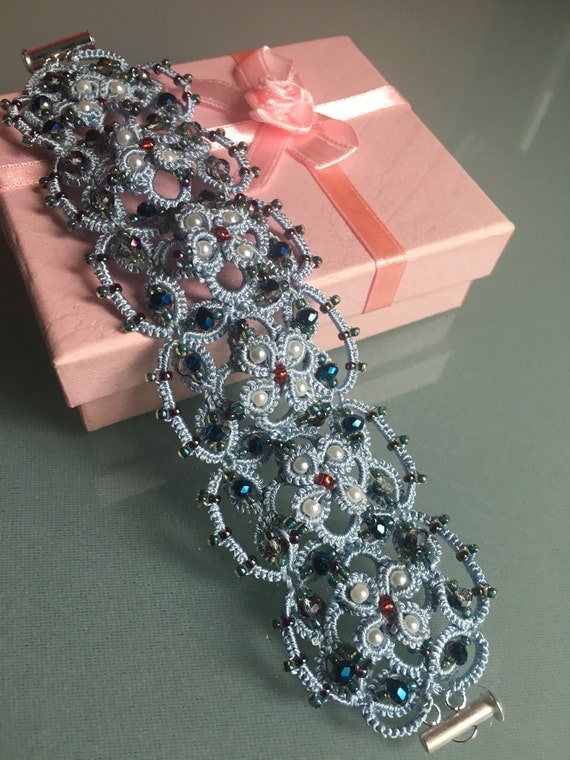 I learned frivolite technique more than 20 years ago and came back to lace making just several years ago.
Please visit my FB page
Frivolite/Tatting tools: